Everybody knows that I'm already naturally giggly, so is it any surprise to find out that I love, love, love to tease? 😀 I know you'll do exactly what Princess Missy tells you, so when I bring you to the brink of explosion, it's extra satisfying to hear you sob when you realize that this is a tease and denial phone sex call!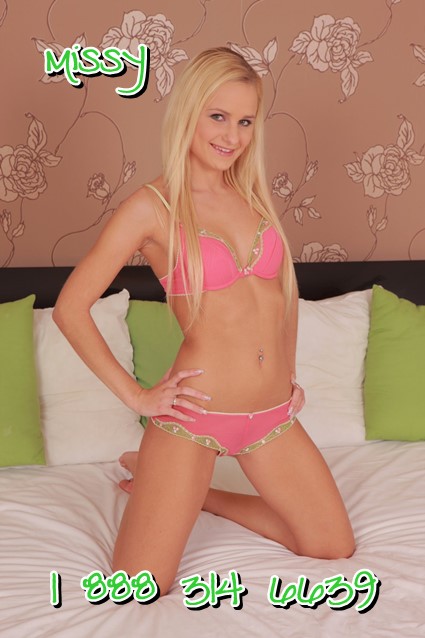 My sweet voice will have you throbbing from the start, and when I tell you about the dirty little tricks that will have your balls aching for release, it's going to be really hard to stop. But you'd better, if you want to be a good boy for me. Massage those balls while you stroke that cock. Maybe I'll even make you finger your ass, and I'll giggle as I hear you gasp and moan as sticky precum dribbles from your throbbing cockhead.
I want to hear you beg, plead, even cry. I want those balls heavy, aching, and purple. Giggle. You'd better tell me if you're about to cum, because if you cum without Princess Missy's permission, you're going to be in big trouble, mister. Just when you're about to explode and I can hear you breathing hard and fast. . . Hands off! You're done, bitch. No orgasm for you today, lol. Protest all you want, but that's what a tease and denial phone sex call is all about.
And you know you love it. Your cock in a constant state of throbbing hardness, the anticipation that maybe this time I'll let you explode, and it will be the most amazing experience of your life. Keep dreaming, maybe someday it will actually happen, lol.
Are you ready for my sweet bubblegum voice to command you? Make you abuse yourself relentlessly and shut you down hard right before that moment of bliss? Then dial me up for some excruciating tease and denial phone sex with your minx Missy!
AIM: littleminx_missy
Yahooo: littleminx_missy4U