Hi!! My name is Erica and you know what I love a lot? I love JOI phone sex. For those of you guys who might not know what that means, the JOI stands for jerk off instructions. And I know what you are thinking. A younger girl like me probably doesn't know how to tell a grown man how to jerk off, but that's not true at all. And all you have to do to find that out is call me. I'll show you exactly what an 18 year old girl knows about jerking off.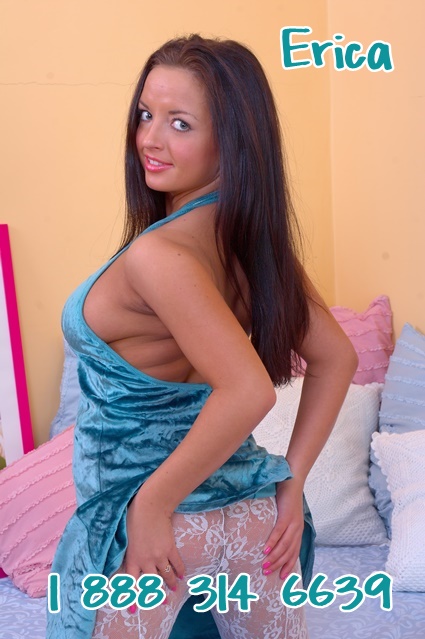 Like, before you call, I want you to make sure you're not going to say things to me like "Oh, you're just 18. How the hell are you going to tell me how to pleasure myself". You need to surrender control to me and that's when the real fun can begin! I mean, we both have the same goal in mind – making you blow a creamy load of hot cum all over yourself. So just grab the lube, lie back, and do exactly what I tell you to do! You want to feel good, don't you? Well, that's what I want, too.
You might even be surprised by how it feels super awesome to give up control to someone. I know you don't normally like that, but when you don't have to anything other than listen and follow directions, it's really amazing. Just make sure you're willing to do that when you call me for JOI phone sex. It won't work if you don't, baby! I'll even tell you a dirty story in between giving you jerk off instructions.
Are you ready to submit to a cutie pie 18 year old like me? Call 1 888 314 6639 and ask for Erica for JOI phone sex!
AIM and Yahoo: barelylegalerica