Don't you agree that I am the cutest girl you've ever seen in your life? See, I know how cute I am and that's just part of what makes me a phone sex brat. Older men just love me. And you pervs love me so much that you pay money just to talk to me and have me tell you what losers you are and how I'd never touch your shrimp dick in a gazillion years! Yuck. I mean, it's so tiny and disgusting so like, why would I touch it? Plus, it's not like it could do anything for me anyway. I do like laughing at it, though.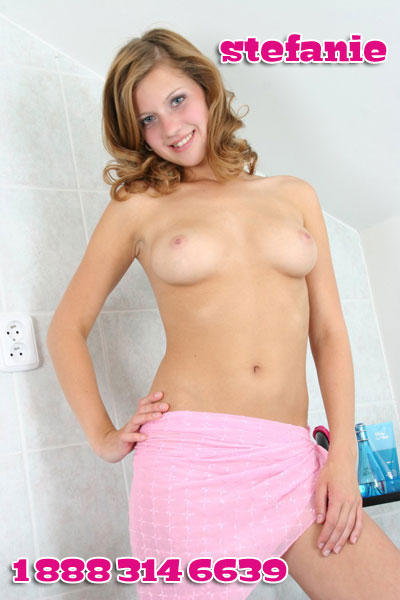 I also love it when losers like you call me and tell me that you want to buy me stuff or give me money just because I'm so pretty. Don't you think I deserve your money? I do! And if you're honest with yourself, you know that it turns you on and gets your tiny dickie hard when you think about spoiling me. If you want me to pay attention to you, that's just what you're gonna have to do!
Maybe I will even humiliate you by telling you about all the big giant cocks I fuck all the time. You know, the ones that are so big they stretch me out so much that I wouldn't even be able to tell you put your tiny dickie inside me LOL I bet you are so lame you even have fantasies about watching me get my tight cunt pounded, don't you? That's totally something a loser like you would be turned on by.
I am really freaking sick of waiting to humiliate you and be spoiled by you. Call me at 1 888 314 6639 and ask to talk to Stefanie, your favorite phone sex brat!