Sometimes I absolutely love to pretend that I'm the pretty, pretty princess that I dreamed about when I was younger. I dreamed of marrying a charming prince in an elaborate wedding and him taking me up to the honeymoon suite, worshiping my body, and then fucking me senseless. Nowadays, when I'm getting ready for a party, I still imagine that after I've slipped my body into my hot dress and put on my killer stilettos that I'll have a hot prince ready to sweep me away by the end of the night. Maybe he'll slide his hands up my dress and push my panties aside and make me a shaking, squirting mess in the elevator up to his place, or he'll wait until he can tie me to the bed with a blindfold on and drizzle hot wax all over my body until I'm begging for his cock in my puss. Either way, I dream of being treated the way a phone sex princess like me is meant to be treated.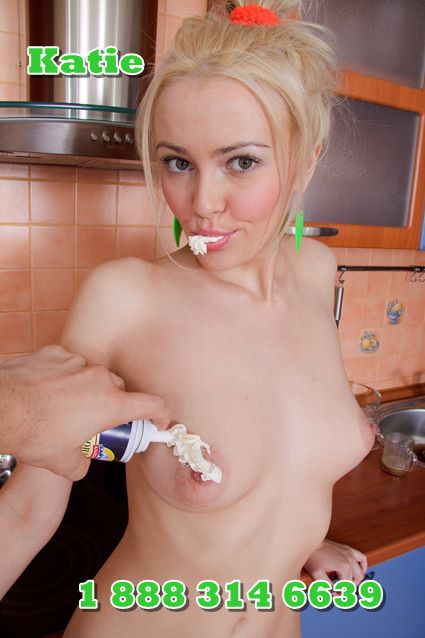 But, I know that some of you also dream of being on the receiving end of a phone sex princess and being worshipped and swept away with pleasure. Maybe you could put on some pink panties for me and slip in to a cute dress? We could go for a spin around the dance floor and you could whisper in my ear all the dirty things that you've dreamed of having done to you, but never dared to admit. And then later, for your present for being a good little princess, I could slip those hot little lacy pink panties off of your tight ass and make all your fantasies come true. After all, a dream is a wish that makes your cock hard, right? Eh, whatever, just consider yourself invited to my next ball.
Call 1-888-314-6639 and ask for Katie!
Twitter: @KinkyKatie4You