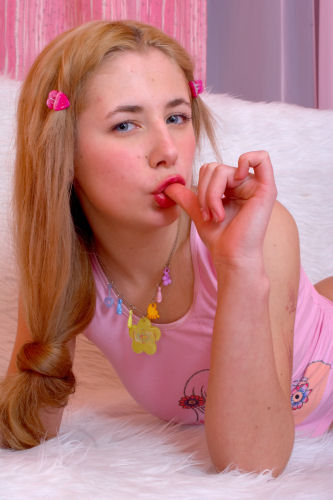 Whoa! Hi there! I didn't see you looking at me! Oh you kinda wanted it that way didn't you? You wanted to be all standing over there peeking through the little open slat in my door watching me while I paint all over my body with my cute panties. Yeah! You totally did!!
Oh me? I'm Jaymee! I'm that girl next door. That TYWF (18 Teen you wanna fuck!) that lives down the street and you've been watching bidding your time until I wasn't jail bait anymore! But you and I both know you jerked off thinking about me tons of times! It's ok you don't have to admit it if you don't want too, but you wanna know a dirty little secret? I've masturbated thinking about you lots of times!!
I got a great voice for young voice phone sex too. I totally get into role-play and love the whole student/teacher, family fun, taboo role-plays.I'm totally here for you! Whatever that naughty thing you wanna do is I'm game! Just remember I JUST turned 18 so I'm a rather new fetish phone sex girl, I haven't done everything yet, but I totally wanna learn. If you got a new fetish to teach me then it's time we convene the Sexual Education 101 class! WoOt WOoT!!!
This is gonna be a blast! Can't wait to get off with you! Call me now! My young, wet and pink little pussy is wet and waiting for you!!
XOXO
Jaymee