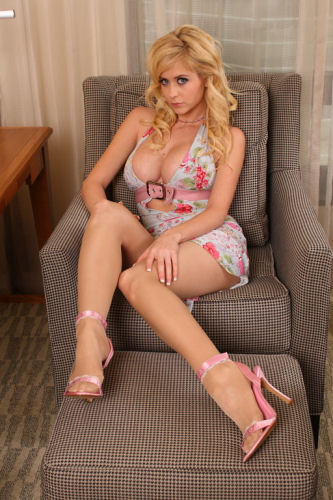 Hello, I am a delectable phone sex sugar baby and my name is Tiffany. I am a 19 year old cock teaser and libido pleaser. I am a petite pixie, at 5 foot 2, with a heart-shaped face and big bedroom eyes. My body, however, is lush, curvy and all woman. This busty sex kitten has a bodacious bod made for sinning, sugar daddy, and horny older men who crave tight young pussy are my obsession. Let this busty sex kitten sit her tight, round, ass on your lap till your dicky can't take any more!
I might be young and sweet as candy but I am a fast learner. You could call me a "cock charmer" because I'm just a natural at luring mens big boners out to play. You know the old saying, "charm the pants off of him?" I just lick my lips , pop open his trousers, and circle my little hand around that big cock . Before you know it, it's sticking right up for me to play with! I know what men want and its hot, tasty, and between my silky thighs. Pussy addiction is my special teen super power.
On one shoulder I have a cock hungry angel who encourages me to be a hot little whore. On the other shoulder sits a sexy devil and she advises me on how to control men, transforming them into drooling puppets. Whats an adorable sex kitten to do?!? Indulging my inner, spoiled rotten, brat makes me squeal with delight! On the other hand, a horny, dominant, cock might make me secretly wish for a naughty, over-the-knee spanking and messy mouth fucking.
Fave roleplays: Teacher/student, cock teasing babysitter, cheerleader/coach, phone sex sugar baby/older men, Sci-fi fantasy roleplay, princess/slave, Peeping Tom/naughty neighbour , stripper/horny guy, brat/pussy addict and any other naughty scenario that gives you major wood.
Fave Fetishes: Foot fetish, pantyhose and stockings, high heels, face-sitting, titty fucking, cum anywhere on my body, cock curious kinky men, sissy/panty boys, SPH, verbal teasing, sneezing, tease and denial, ruined orgasm, Shrinking/growing fetish….and there are so many more.
I have an open-mind baby, and I can't wait to giggle softly in your ear and tease your cock into a squirting frenzy!
blog