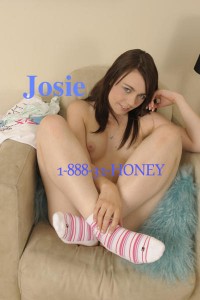 In my opinion, one of the best things in the world is to get a guy who's not into strap ons or strap on phone sex to start BEGGING me for it after I've teased him for like ever. When you get dudes to that place that they'll start promising you literally anything if you'll just let them cum, you really can make them do literally anything. And that includes bending over and taking your strap on, even if it's something he's never been interested in before!
This is why cock teasing's such a big deal, by the way. It's a great way to get anything you want if you know what you're doing lol.
You can say that it won't work on you. You can tell yourself that if it makes you feel better, but it's not true at all. It absolutely will work on you. Even though you know exactly what's gonna happen and how, if I get your dick hard enough, you'll absolutely beg me to fuck you.
And you know what? I'm not gonna turn that opportunity down. I'm gonna tell you to get up on your hands and knees, and then I'm going to put my strap on harness on. And as you whimper and beg while I slowly work my big fake dick inside you, I'm going to remind you over and over how much you said you hated the idea of strap on phone sex and would never try it.
And I'll remind you of it again, once you cum all over yourself from nothing but being fucked with rubber cock, too!
Josie 1-888-31-HONEY
AIM cdnprincessjosie
YIM playfulprincessjosie