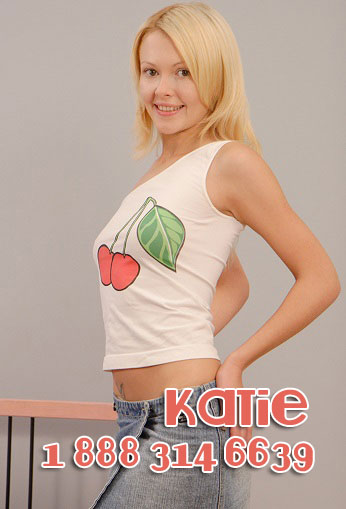 Spoiled rotten is not always a bad thing. I was born to be a phone sex Princess and I am not ashamed of it. I love to get my way in ever single possible way. The
moment I learned what a credit card could do for me, I think I could have surely been the poster girl for Sugar baby. The sweet teen who dips her fingers in your wallet and counts the ways you will be owned by her. There is nothing more enticing the sounds of you spending your pay check on the Pretty Princess like me. My sweet giggles will drive to crazy with want and need, but the sounds of laughter and denial are what you will receive. Don't worry, I will always be your girl, but the biggest secret will be that you pay me to love you. I wont tell, well unless you deny me what I really need from you.
I have always been a spoiled brat, but there really is a way to get me to need you. Sorry I can't tell you here, but I might whisper it to you on the phone. That's not a promise though. You'll have to treat me like the princess that I am to get the good stuff. My perfect pussy will never be soiled by a loser. If I fuck you, it's because you deserve it, or you've spoiled me enough to toss you a bone. Don't count on it though. I really am picky about who I let penetrate my pristine pleasure filled walls. I might be a gold digger, but the one thing  about me is that I will never deny it's all about what you can do for me.
I've been planning a little shopping trip for us both. You'll carry the bags and I will look good. I need some need club wear for when I go out with my friends, and since your really not invited, you can see the outfits before anyone else done. You get to see them at the cash register when your signing the receipt. See how loving and nice I am. Kanye said it best when he said " She ain't looking for no broke broke". Take my hand and follow me to the Mall. I need some new panties and bras, and maybe a pair of boots. Don't be a poopy head. I have needs ya know!
AIM: KinkyKatie_4You
Yahoo: KinkyKatie4You