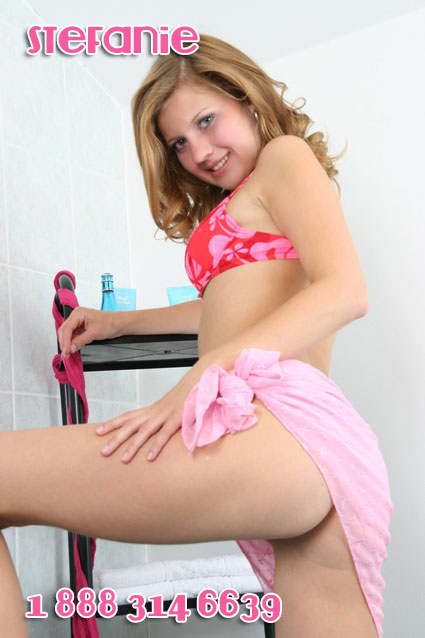 Have you ever seen such a cute bratty domme phone sex Princess? I didn't think so. Most guys don't even think I'm capable of being a brat because I look so sweet and innocent, but I am. Allow (as if you have a choice) me to introduce myself. If you haven't "met" me yet, my name is Stefanie. I am 19 years old and if you get on my bad side, I am your worst fucking nightmare. You will give me exactly what I want when I want it, or there will be hell to pay. And to add insult to injury, if you don't give me what I want, you won't be allowed to cum anymore. So it sounds like you better listen to everything I say.
What I want to day is your money. I don't care how many hours you have to work each week just to make ends meet. That really isn't my problem. What IS my business, though, is how much of it you hand over to me. Look at me… you should just want to give give give without me having to ask or tell you to.  And if I were you, the first time I ask for something… well, let's just say you should give it and not make me have to ask you twice.
Are you ready to call me for bratty domme phone sex yet? Or are you too scared? Call 1 888 314 6639 and ask for Stefanie!