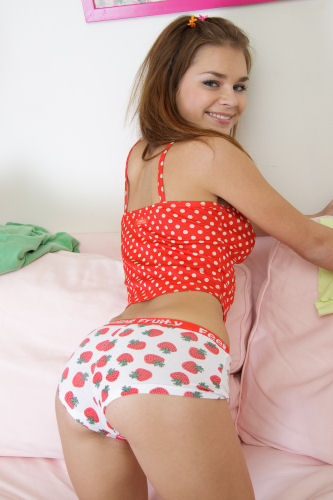 Hi guys, My name is Elle and I'm a bratty, boy crazy, bad girl. I am so wild my parents shipped me off to a very strict boarding school for girls when I was young. They were hoping that I would learn how to be a proper young lady. *giggles* I learned how to be something, that's for sure. But I don't think it's a prim and proper young lady. More like a feisty little sex kitten. And I'm ready to purr.
I just graduated and I'm free to have as much sex as I want, when I want, how I want and where I want!! And I want to start with YOU! *giggle* Now don't think that just because I was locked away with a bunch of girls that I don't know my way around a cock. I did have private tutoring sessions with the schools headmaster. He instructed me in the art of pleasing men. He was very thorough in my education. And when I wasn't being educated by him I learned plenty from my cute and sexy roommates. We had fun teasing the boys from town with promises of what we could do together and then laughing at them for thinking they had a chance with us. I love being a bratty little princess!
I have so many sexy stories to share from boarding school. And I can't wait to start putting my education to good use. By making you cum!!
wishlist