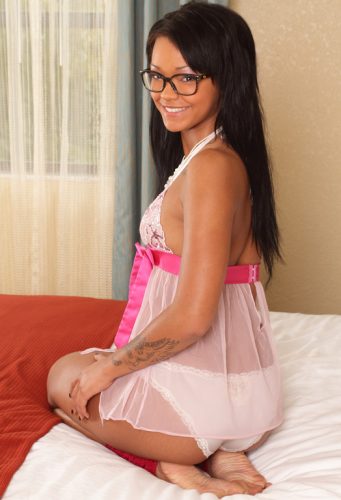 What's up, guys? Let me introduce myself. My name is Liberty and I want to be your next teen phone sex hottie. I'm 19 years old and I am wanting and waiting to meet mature men like you so I can be kinky and wild with. I don't have a lot of sexual experience as the average woman but I have had my fair share of being a nasty slut for the few high school and college boyfriends who I was with. I love to kiss, cuddle, have my clit licked, suck a nice-looking cock until it bursts in my mouth, and get fucked by one in my pussy and ass as I orgasm repeatedly until my body can't take anymore. I've been told by every guy that I've shagged that I have a real tight pussy so I hope that once you get a taste and a feel of being inside me, you will be able to handle it and satisfy me. I crave and love having sex for hours into the night so I'm down for multiple rounds of amazing and mind-blowing sex.
I maybe am young but I'm open to exploring everything that the field of sex, sexuality, and phone sex has to offer. I want to learn all of your fetishes, kinks, fantasies, wants, needs, and sexual desires. If you have a topic or idea that I have never heard of, seen, or experienced before, then teach me. Treat me as your apprentice, O wise one. You will be the teacher and I'll be the student. I have always been a nerd, a bookworm, a natural and curious learner, and have had a thirst for knowledge about people and the world out there, especially when it comes to sex. My parents didn't teach me about sex, boys, men, or dating/relationships so now I'm playing catch up, and boy, am I having fun. Now as an adult, I am having a great time learning, exploring, and experimenting. These are some of my favorite things when it comes to sex and phone sex as follows:
Domination/Financial Domination
Sensual Domination/Phone Sex
Schoolgirl Phone Sex/Fantasy
Sugar Daddies/Sugar Daddy Phone Sex
Black Cock White Wife Fantasies
Interracial Phone Sex/Fantasies
Racial Humiliation Phone Sex
Bi-curious/Bi-sexual Phone Sex
For anyone of your favorite things that aren't listed, just let me know. I am excited to hear about and discuss them with you. When it comes to the vast topic of sex, I'm horny and game for any steamy and erotic discussion. This naughty, young teen slut dares you to call her!
twitter
facebook