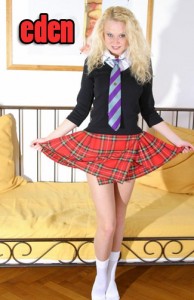 I am the cutest little addiction ever. Wrapping men around my little finger is what I do. They look at my adorable curls, sweet smile and short skirt and they are goners. I love to cocktease and getting you rock hard and dripping for me is so freaking hot! I adore power. Dont let the giggly phone sex voice fool you, I am out to control and manipulate you. It might only involve a teasing glance and a chance to perv on my pretty feet or it might involve getting you drunk and sitting in your lap. You know you wanna go shopping online for me. Every sweet Princess needs a sugar daddy to buy her the prettiest presents!
Maybe you got a tiny pecker, you know that is going to make me laugh and laugh. I know you wish you were hot enough to be my boyfriend but lets face it you will be happy just being my bitch. Its better then the alternative, isnt it? You would be so lonely without my bratty ass humiliating you till you cry. You need me. I am like no other drug and once I am under your skin you can kiss what little control you have over yourself goodbye. And lets face it that is tiny too.
Lets make this spoiled brat happy with some hot Princess phone sex right now. Dont make your newest addiction wait or you might find yourself tease and denied.
AIM and Yahoo: badgurleden