I've caught myself saying something so dirty when I've been on the phone lately. Any guesses? "Breed me." How dirty is that?! I don't even really want to get pregnant, but wow do I love the feeling of a guy finishing inside of me. I guess it's a good thing we've got this phone line between us to keep me from getting actually knocked up. Instead, we've got this impregnation phone sex session to scratch this itch!
I know breeding kinks aren't all that rare. The need to reproduce is a biological drive, after all. The thing about modern-day birth control, though, is that it's allowed people to choose when they're risking becoming a parent and that has scared people away from expressing this particular kink. It hasn't scared me off, though! If anything, the rareness of finding a guy who wants to talk about putting a baby in me has made me all the more excited by the idea.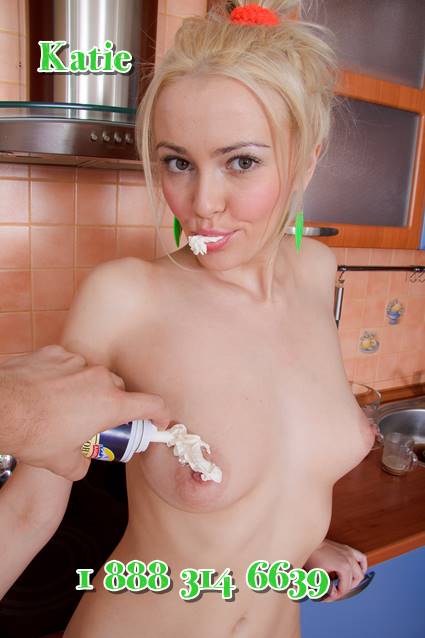 It's nice to have this safe space to talk about breeding kinks during impregnation phone sex without any of the pressure that someone will misunderstand that it's just for fun. And if you're anything like me, it's a lot of fun! Besides, when you're in the heat of the moment and getting closer and closer to the edge, no one wants to be up in their head trying to control what dirty talk spills from their lips. Nothing takes you out of the moment like that does! So, don't be afraid to tell me how much you want to spill your seed inside me. Make sure I know how badly you wish you were doing your part in knocking me up right this very second. I sure won't be shy about begging for it once I know you want it, too!
Call 1-888-314-6639 and ask for Katie for your impregnation phone sex cravings!