If you're into some hot cock tease phone sex then you've cum to the right place, babe! I'm a bratty princess who always gets what she wants. But, I don't always give what I get because what kind of fun is that? I like to take things slow and really make it last. It's kind of like edging, but the way I do it it's a little different. Let me show you just how much of a tease I can really be! Just picture me walking around in like a pair of panties and a crop top tank top. No bra. Just lounging around the house, maybe on my belly so you can see my perfect ass. Maybe on my back with one leg draped over the back of the couch. That would give you a nice look at my legs all spread open nice and wide. But, my panties would be just in the way enough that you wouldn't be able to see my pretty pussy. Or, I'd take it a step farther and make sure to press my ass up against you every time I pass you in the hall or kitchen. And, every time you'd reach for my perky ass or tits, I'd squirm just out of your reach.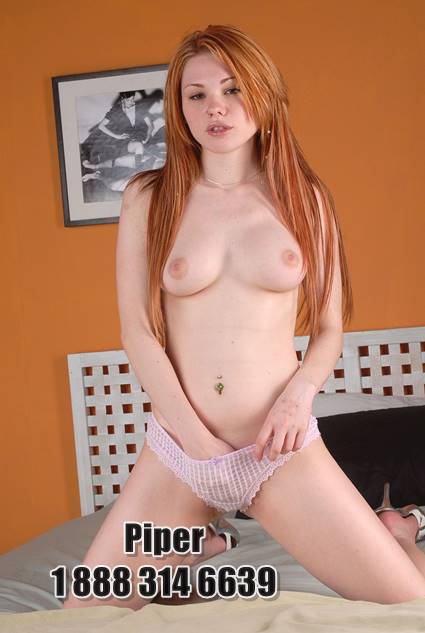 You'd be oh so hard for me. Your cock and balls would be aching so bad. Especially when I finally did give it some attention. I'd use only the tip of a finger to move up and down the main pulsing vein of your cock. Let it jump and twitch in pleasure. You'd be aching for more but I would only give it to you when I felt like it. Maybe I'd stroke you for a few minutes then go off to play video games or read a book and leave you there with blue balls for a little while. Then, I'd come back and do it again. Eventually, I'd give you what you wanted, but only when I'm ready to.
Do you have what it takes to deal with my cock tease phone sex? Then give me a call so we can play. I can't wait, babe. Kisses for now, your dirty princess, Piper.