Do you want some hot, fun sugar baby phone sex? Mood. I want that, too. Princesses like me deserve to be spoiled. It's kind of like financial domination, but I'm not making you do anything. I get an allowance and in exchange I fuck you whenever you want, wherever you want, and however you want. I'd wear anything you told me to and obey any rules you'd set for me. But, you'd better keep that money coming in or I won't give you a single thing. Sucks to suck, babes. That's just the way it is. I'm only obedient when you're taking me shopping, buying me fancy dinners, or giving me presents. If you aren't doing any of that then get very familiar with your hand.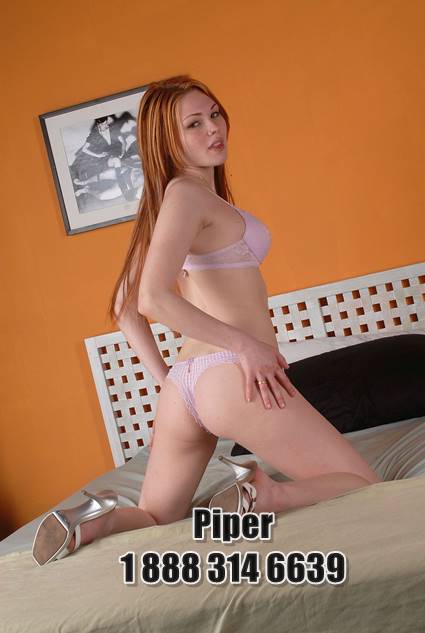 The more you spend on me, the happier I'll be to get on my knees for you. Pay my rent and I'll give you the best lap dance of your life. Take me out to fine dining and I'll be a princess at the table, but a total whore for you behind closed doors. Unless, of course, you want me to be naughty in public. If you're nice enough and shower me with enough wealth, I'd do anything in public for you. The more I get, the more I give. And, I'm great at being arm candy. Take me on all your business trips, let me stay in extravagant hotel rooms, order in some room service, and I'll treat you like a king.
So, if you want some hot, kinky sugar baby phone sex then give me a call. Treat me well, spoil me, and I'll gladly do the same for you in return. I'll be your dirty obedient whore. You know you wanna try it. So, what are you waiting for? Call me at 1 888 314 6639. Kisses for now, your dirty princess, Piper.