Have you ever had roleplay phone sex that was so hot and realistic that you forgot who you were for a while? That's what I shoot for when you guys call me for naughty roleplays. And I promise you that you can talk to me about anything you want because I have no limits at all. If you can dream it up, we can do it. So don't be shy when you call me. You can tell me anything.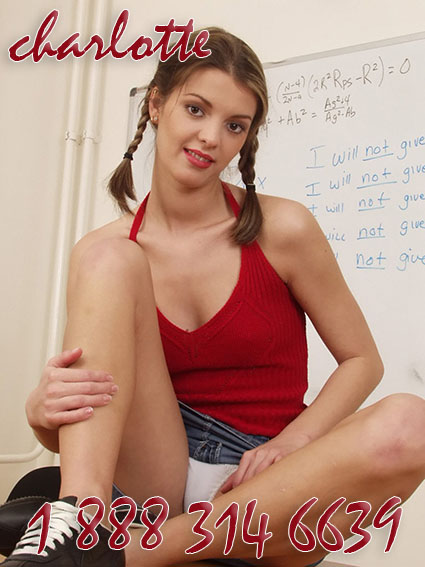 I have to tell you that one of my favorite roleplay phone sex fantasies is pretending to be the girl next door who you've been spying on for years. You know you shouldn't have been, but you couldn't ever help yourself. You would just look out the window at me and jerk off ALL the time. You probably thought that I didn't know, but I did. I caught onto your pervy ways very early on. So I would just wear tiny outfits and bikinis and go out in the backyard and torment you. I even switched my bedroom to the one across the hall that I knew you'd be able to see into. That really excited you, didn't it? I would always leave my curtains open and the light on when I masturbated so that I could put on a show for you.
Are you ready to call me for the best roleplay phone sex you've ever had? It doesn't have to be the girl next door fantasy. We can be whoever you want us to be. Or maybe we can even come up with something together! I'm ready and waiting to play with you! Just get on the phone right now and call me at 1 888 314 6639 and ask for Charlotte for your roleplay fantasies. Yay let's have some fun!